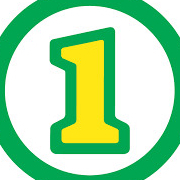 Brookshire's Super 1 Foods
Brookshire Grocery Company
Brookshire Grocery Co. was founded on Sept. 1, 1928, when Wood T. Brookshire opened the Company's first store in downtown Tyler, Texas. Throughout our 90-year history, BGC has remained deeply committed to serving our customers and communities.
BGC is a family business based in Tyler, Texas, and currently operates more than 180 stores in three states – Texas, Louisiana and Arkansas – with three distribution centers and a corporate office. Customers who enter our stores can expect to find a great variety of quality fresh products and our friendly employee-partners who embody our core values and are happy to help.
Impact
At Super 1 Foods, our customers will find low prices, unexpected value and a great assortment of quality fresh products. Our stores buy by the truckload directly from distributors and pass the savings on to customers. We are proud to help feed families for less with our own brand of products that offer great quality at super low prices, in-store promotions and more!