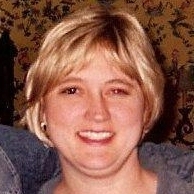 Courtney A. Cole
Courtney was a "trooper" and a role model for all who knew and loved her. A 1984 graduate of River Oaks School in Monroe, Courtney earned a business degree from the University of Louisiana Monroe. She subsequently received her Masters in Education, Plus Thirty and certification from ULM, as well. Courtney never ceased her education. While she actively taught school, she regularly attended workshops and continuing education classes to keep her skills honed.
She was also an active member and alumna of Kappa Delta sorority. Courtney was an avid traveler and was always ready for a trip. Her trips to most of the United States, Europe and the Far East were highlights of many a summer vacation.
Foremost in Courtney's life was her beloved teaching profession that took her to Wossman High School. It was at Wossman that Courtney flourished as an outstanding, knowledgeable, and compassionate teacher. She loved her students, and they knew it. Willing to work long hours and on weekends, Courtney put everything into their young lives, and they responded. She never missed an event at Wossman. She would travel to every athletic event, performance or ceremony. She was a very popular chaperone for field trips and many other activities. She was named Teacher of the Year in 2006.